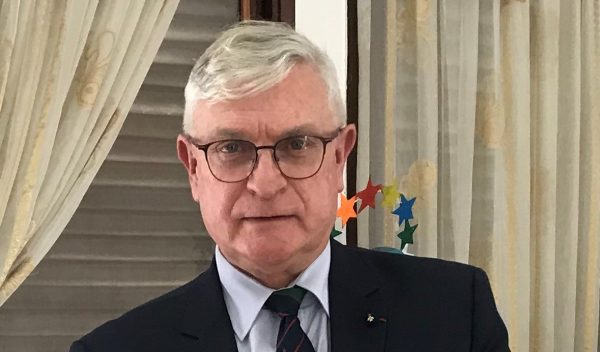 Born on 6 November 1953 in the South-West of France, Arnaud de Martin de VIVIES is married and has six children. In 1975, he entered the Ecole Spéciale Militaire de Saint Cyr, from which he graduated in the Troupes de Marine. His military career led him to positions of responsibility in all continents, in operational posts, in training schools, in staff, and in diplomatic missions, notably in Cameroon and Equatorial Guinea.
In 2007, he ended his military career and took the position of Director of International Cooperation Actions at the French Ministry of Foreign Affairs' cooperation agency (France Coopération Internationale). His activities will bring him into contact with different European development agencies, but also with many international solidarity associations, and he will lead projects with the European Commission.
In 2010, he became International Director of the Order of Malta France, to develop the activities of the French association in the 30 countries where it is present, mainly in Africa and Asia. Since 2007, he has been a volunteer at the Delegation of the Institut National des Invalides, in Paris. From 2010 until 2016, he was administrator of Malteser International (Europe), the emergency relief organisation of the Sovereign Order of Malta, as well as of SAMU Social International, founded by Dr Xavier Emmanuelli.
Arnaud de Viviès presented his credentials to HEM Alassane OUATTARA, President of the Republic of Côte d'Ivoire, on Thursday 23 November 2017.
He is a Knight of the Legion of Honour (France) and Officer of the National Order of Merit (France), Officer of the Order of Merit of the Sovereign Order of Malta. He is a Commander in the National Order of the Republic of Côte d'Ivoire, and holds several decorations in other national orders.